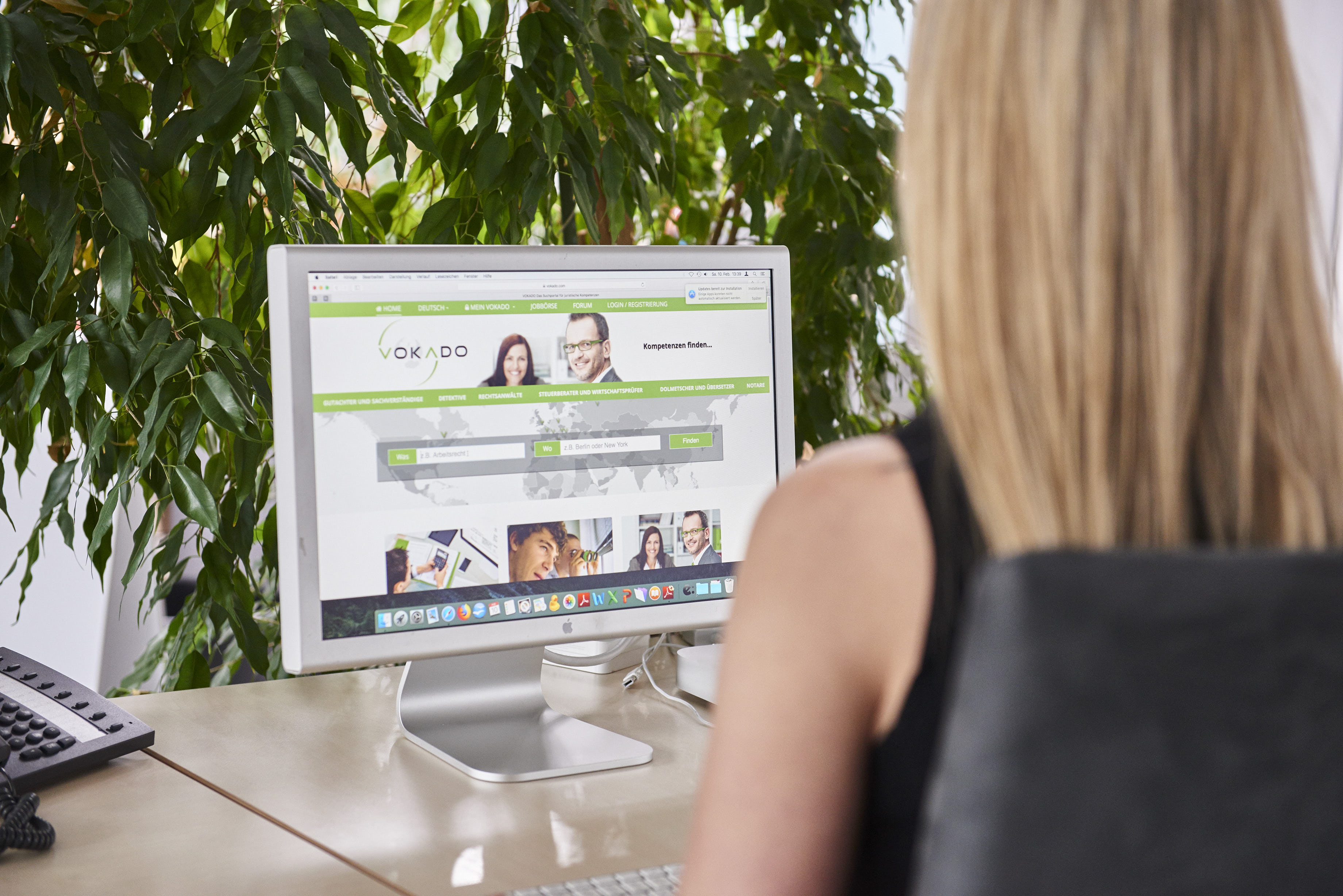 Vokado – The entire know-how from A to Z 
The idea behind Vokado is as ingenious as it is simple: A search that covers the whole spectrum of subject-matter experts – from of lawyers to notaries to tax advisers. 
The founders have a clear vision: Vokado must become the synonym successful for expert search. 
Now, anybody thinking of, for example, "lawyer", "detective" or "auditor", will think of "Vokado" first.
Structure, search mask, operation, content – in Vokado, all this is designed so user-friendly that it takes only a few clicks to find the right expert. Numerous filter options and a rating function provide users with practical guidance.
Unlike previous search portals, Vokado offers a decisive advantage: You can see all experts in one view! Users no longer need to struggle through various portals in search of experts and with ultimately no results.
Vokado provides an overview of technical experts from various fields – in Great Britain in many other countries.
The search portal thus adapts to modern industrial society, where legal issues do not stop at national borders and experts of various disciplines must be consulted.
Vokado quickly and easily guides searchers to highly qualified experts for the solution of their problems. Vokado is the perfect presentation platform for subject matter experts: With a Premium Profile, they can present themselves and their services to the users. Their profile will appear at the top for all query and ranking listings.
Registered Premium customers are shown at the top of the search results not only for Vokado Germany, but in other European countries as well.
Vokado gives you a pole position for the acquisition of clients. Vokado offers experts the additional advantage: They can interact and exchange information in a forum. The Vokado Expert Forum is to give experts a platform so that they can, for example, network in workgroups.